Blog: What happens if I need help with my claim?
18 Jan 2022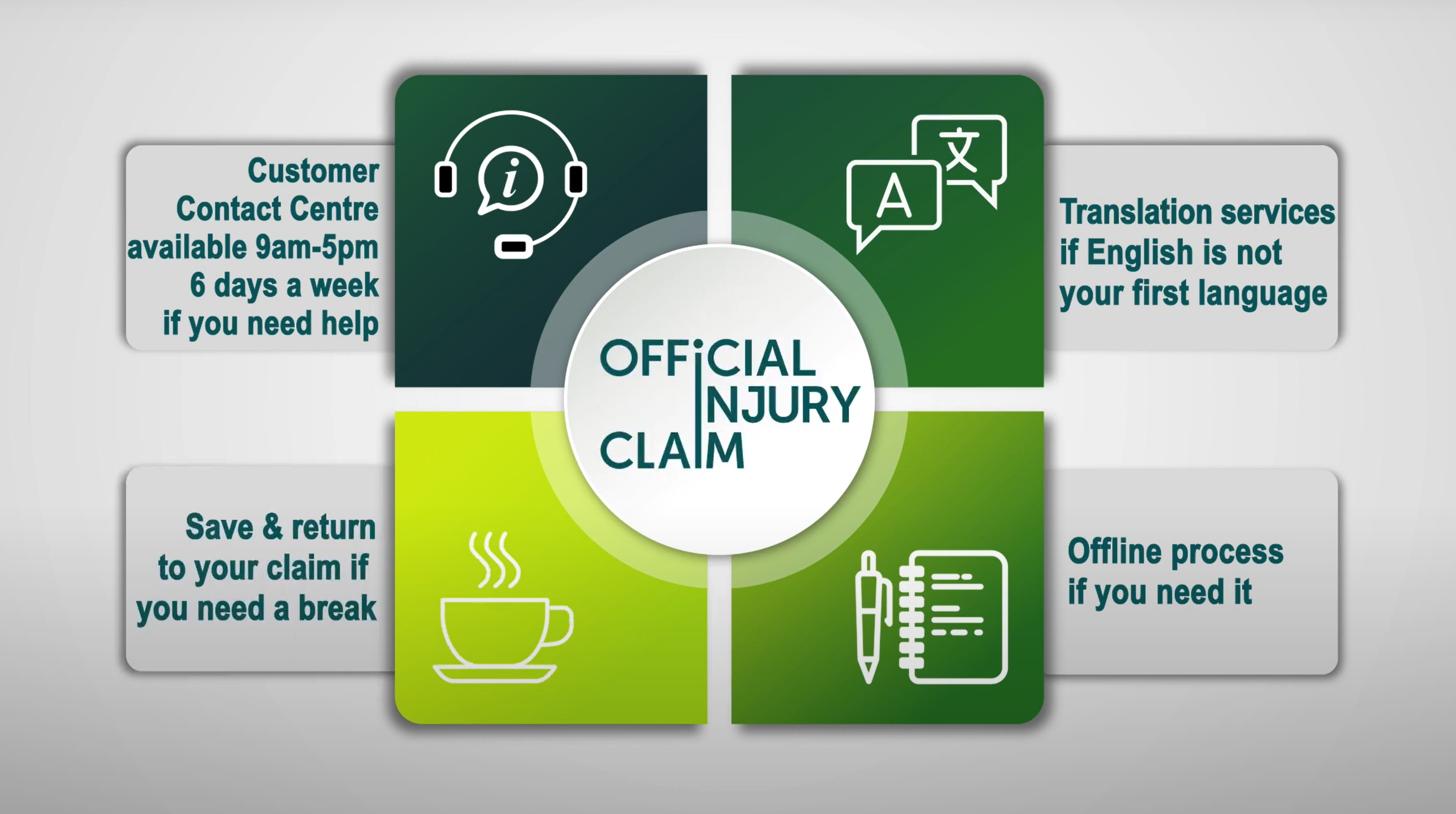 Making a personal injury claim might seem intimidating, but Official Injury Claim is here to make your claims journey as straightforward as possible.
We have worked hard to ensure the 5-step online process for your injury claim is easy to use, and whatever your needs, anyone can make a claim. We also offer additional tools and support should you need them to help you through the process:
I need help with making my claim
If you need help for anything like logging into your account, checking the status of your claim or understanding a part of the process, our dedicated Customer Contact Centre team is on hand to help. You can call us between 9am and 5pm weekdays. Contact us online or on the phone here.
English isn't my first language
If English is not your first language, we understand that navigating the claims process may be challenging. That's why we offer free translation services for Arabic, Bangla, Bulgarian, Persian, Polish, Portuguese, Romanian, Slovak, Spanish and Urdu speakers. Contact our team to find out more.
I am not confident making a claim online
If you're not confident making a claim online, or are unable to, Official Injury Claim offers an offline paper claims process through our Contact Support Centre. Give us a call and we can talk you through your options.
I need a break/time to find more information
You can save your progress and return to your claims management screen whenever you like. You'll be able to see where you are in the claims journey and can pick up where you left off later on.
Can I speak to a legal professional instead?
Official Injury Claim is designed to be easy to use so you can make your own claim, but if before you start your claim, you would prefer to ask a claims professional to make the claim on your behalf, you can do so. Solicitors and other professional representatives can also use the service, though they may charge you for their help. Sometimes car insurance includes Legal Expenses Insurance which may cover the costs of legal help - speak to your insurer if you are unsure.
If you would like to learn more about using Official Injury Claim you can read our blog on the 5-steps to making a claim or call the Customer Contact Centre on 0800 118 1631.