Blog: Five steps to making a injury claim with Official Injury Claim
01 Nov 2021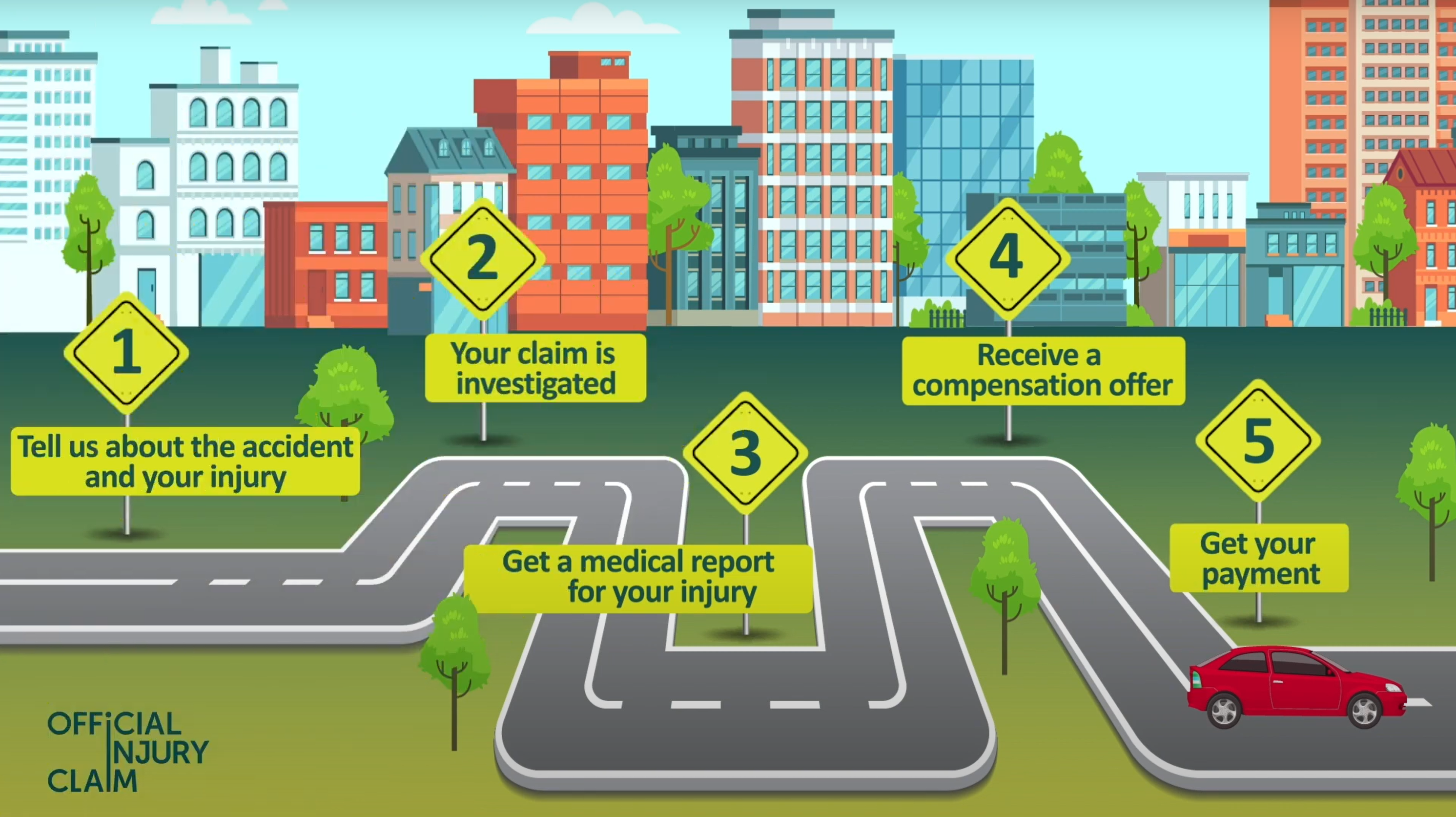 If you think you have a minor injury such as whiplash from a car accident, you can make a claim for free through the Ministry of Justice backed Official Injury Claim service.
We know making a personal injury claim might seem intimidating at first, which is why we have designed Official Injury Claim so anyone can use it without any specialist legal or medical knowledge.
If you want to know a little more before you get started, we have set out what you can expect from the 5-step process for claiming in this blog:
Tell us about your accident
Your first step is to provide the details of your accident and your injury. This will take between 20 and 30 minutes, so grab a cuppa before you start!
You'll need your national insurance number, where possible the registration numbers of any vehicles involved in the accident, and police references to hand if you have them. The more you can tell us about the accident the better.
You'll be asked for information about any injuries you believe are related to your accident. Don't worry, you don't need any specialist knowledge. We'll guide you through identifying your injury and help you contact a medical expert later. 
If you have any evidence to support your claim, like dashcam footage, you'll also be able to upload this, as well as information about any other losses (for example, belongings damaged in the accident or travel expenses that you have paid because you can't use your damaged vehicle) or fees you may be able to claim for. 
Once you're done, you'll be asked to sign a 'statement of truth' to confirm you believe the information you have provided is correct. This is legal requirement and an important step as a false statement can lead to court proceedings against you. Once you have signed and submitted your claim it's on to the second step.
Your claim is investigated
We'll find the relevant insurer and pass on your claim information. They will confirm details of the accident within 30 working days. If they agree the accident was not your fault, either entirely or partially, you'll be asked to get a medical report on your injury for evidence and to help value your claim. This initial report will be paid for by the insurer.
Get a medical report
At this stage we'll help you find an approved medical expert in your local area who can check your injury. You can choose to either have a medical reporting organisation help you arrange your appointment, or you can make these arrangements yourself by selecting an expert in your area directly, if one is available.
After making a selection and arranging an appointment an expert will make a diagnosis of your injury along with an estimate of the time your injury will take to heal (a prognosis). They will upload a report to the system for you to check and agree before it is passed on to the insurer.
Receive a compensation offer
The insurer will provide you with a compensation offer based on the circumstances of your claim including the medical report and any other losses you have listed. If you have a whiplash injury this will be measured against a fixed tariff <link to tariff>.
Get your payment
If you agree to accept the offer, then the insurer will contact you within 10 working days to arrange payment.
If you need help at any part of the process, our team is on hand 9am-5pm Monday to Friday on 0800 118 1631. At any point of the journey, you can always save and return to your "claim overview" screen to see where you are in the process, and we'll let you know of any updates to the claim.   
We're happy to help you on your claims journey. If you want to get started go here to take our quick eligibility survey and register to use the service.