ABI Conference Round-Up: Whiplash Reforms One Year On.
25 May 2022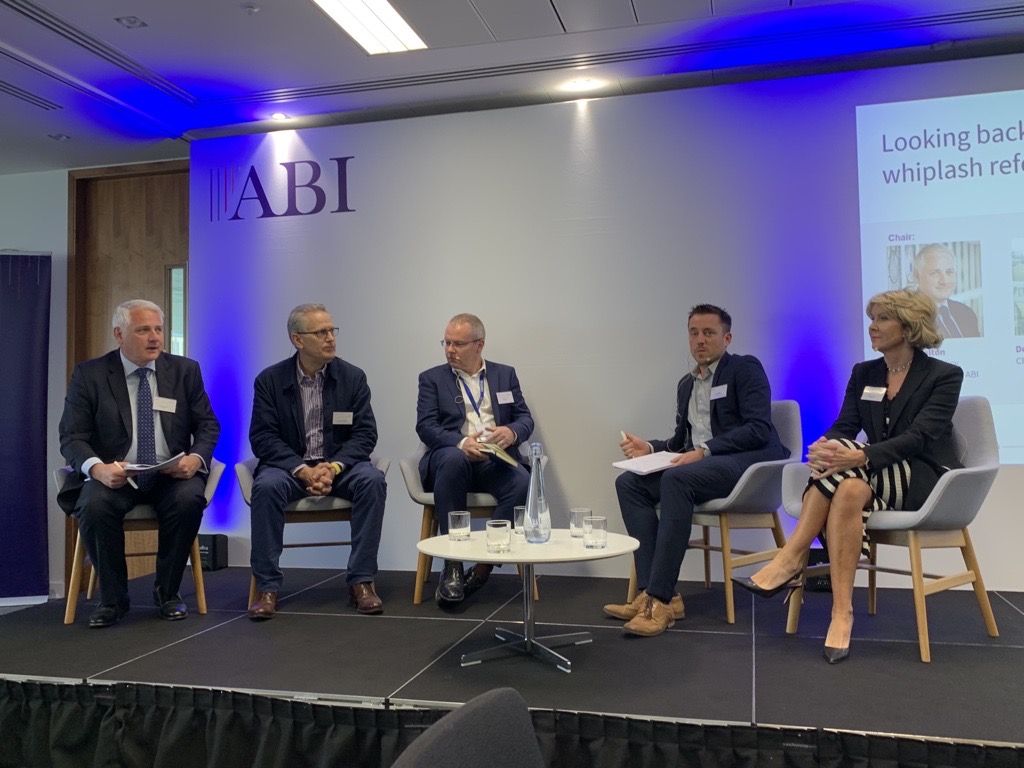 On Tuesday 24th May 2022, the ABI held their conference Whiplash Reforms: One year on, success or failure? which featured a wealth of guest speakers across the industry, Government and other prominent stakeholders to an audience of 80 in-person and 50 virtual delegates. 
The event took a look back at the first year since the whiplash reforms came into force and the new Official Injury Claim (OIC) portal launched on 31 May 2021. Speakers on the day took the opportunity to explore trends, future developments in the area of whiplash reform and also address any challenges and opportunities on the horizon.
The first keynote of the day saw David Parkin - Deputy Director Civil Justice and Law Policy, Ministry of Justice take to the stage and present an informative overview of the OIC portal's first year in operation to delegates. You can download a copy of his slides here. 
The event also included two interactive panel sessions with the first: Looking back at the first year since the whiplash reforms came into
force featuring Dominic Clayden - Chief Executive MIB who explored what has gone well with OIC portal claims and where might there be areas for improvement. The second panel session followed up with: Looking forward to future developments – broader personal injury
reforms featuring David Parkin.
Final Takeaway: Collaboration is key
The conference saw pragmatic discussions take place across the day - showcasing a collective desire to 'do more' and make the service and reforms work well for everyone.