Industry roundtable outcomes
21 Jun 2023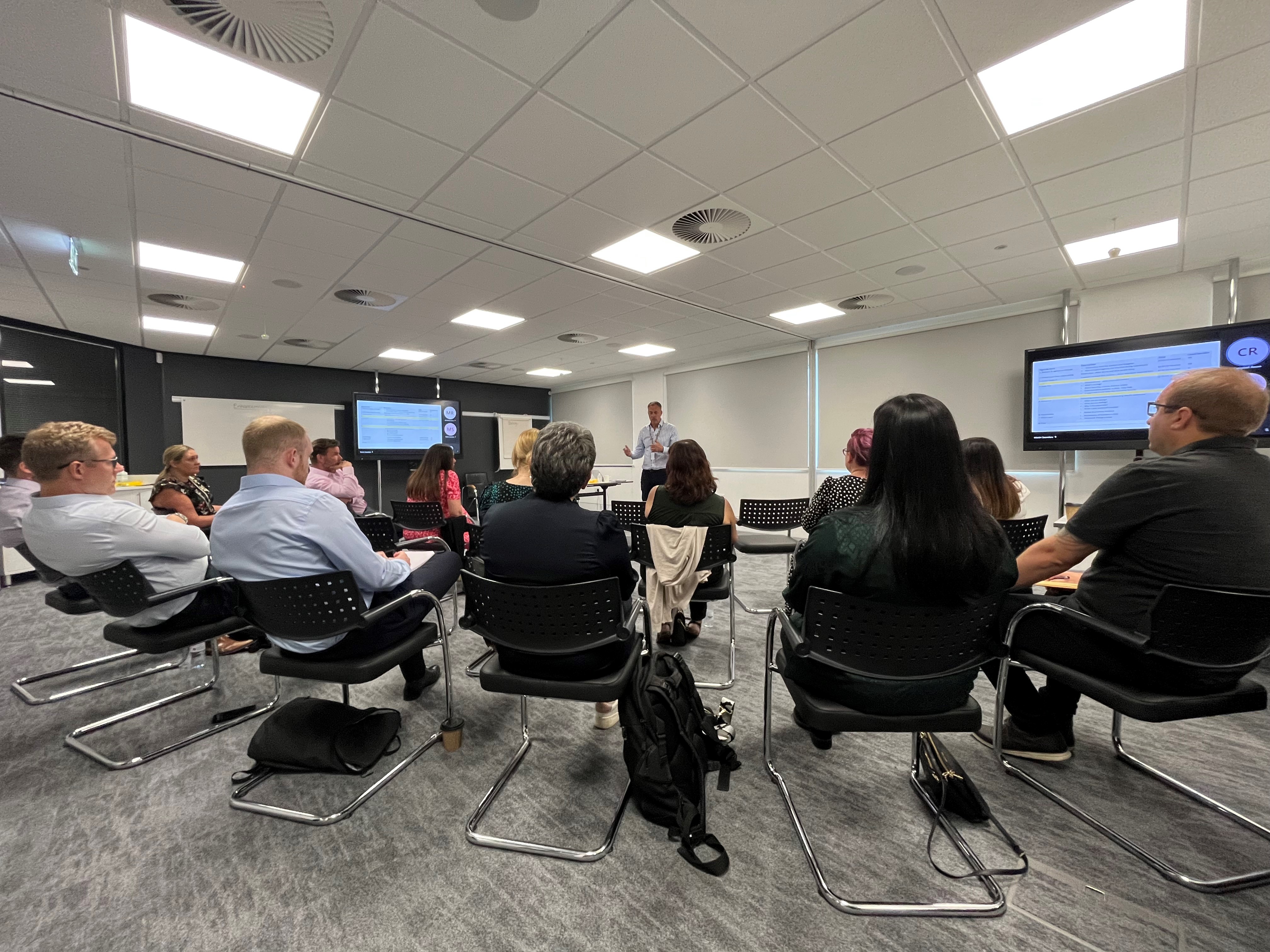 We were pleased to welcome users from the claimant and defendant communities last week to feed back their experiences of using the OIC portal, as well as take the opportunity to make cross-industry learnings from fellow peers in the field.
Both sessions followed identical formats, which saw attendees review the ideas and contributions that had been previously shared with the OIC directly, followed by a workshop-style task where guests were invited to contribute their own ideas and observations.
Martin Saunders said: "These were 'old school' sessions, reverting to paper, pens and post-it notes – a real throwback to pre-lockdown days. We took the chance to pause as we passed our second anniversary and to reflect on what's been creating conversations. What are people feeling? What insight could they share in order to help?"
Martin Saunders (Head of Service), assisted by Sara Errington (Technical Product Manager) and supported by OIC team members Emma Bisset & Lexi Rodriguez, facilitated both events. The Ministry of Justice (MoJ) were also present across both days to support the theme of openness and transparency set for the roundtables.
Following these sessions, the concepts and ideas will now be played back to attendees of the third and final roundtable later this month, for further discussion. This event, to be held on 29 June 2023, will see a broad spectrum of senior stakeholders across the claimant, defendant, and trade body communities in attendance, including MASS (Motor Accident Solicitors Society), APIL (Association of Personal Injury Lawyers), FOIL (Forum of Insurance Lawyers), ABI (Association of British Insurers) and the MoJ (Ministry of Justice).
The high-level 'key themes' that came from the sessions were as follows:  
Claimant roundtable
Permit recoverable counsel fees.
Improve the claimant's journey when liability is disputed.
Consider issue with going to court multiple times on the same claim.

Defendant roundtable
Medical journey should be similar to LIP (Litigant in Person) to ensure timely medicals and transparency.
Improve transfer process between compensators and TPAs (third party administrators).


We're still listening
We are aware that many interested parties will want to contribute feedback on the points already raised and we continue to invite users across all communities to share their opinion with us directly via the OIC industry feedback form which can be found here.
Martin Saunders added: "Of course there will be other things to debate, and those items already identified will need some additional work and detailed discussion with the MoJ. Those matters that are fundamental to policy or portal operation will also need to be considered in the context of the CPRC (Civil Procedure Rule Committee) and its sub-committee who continue to assist as required. We've also not forgotten the API community and understand that while change can be disruptive, time and effort needs to be invested and balanced."
Aside from operational feedback, we were happy to hear that those in attendance enjoyed the overall experience of these sessions with post-event commentary including "I thought it went really well and I certainly got a lot from the day." and "…it was great to meet everyone and was a worthwhile trip."
Following the conclusion of the final roundtable event, we will continue to listen. The industry feedback form will remain live and form part of the ongoing discussions that we have with the MoJ, as part of our commitment to keep improving what we are doing.